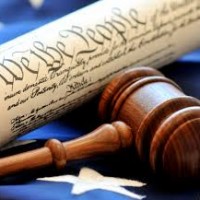 ---
As we head into the new year there are some new laws on the books that will go into effect with the new calendar.
In Illinois, Police will be allowed to take temporary custody of dogs and cats that are exposed to dangerous weather conditions. Also, a nursing mother will now be exempt from serving on jury duty in the state. Schools in Illinois will be required to hold an active shooter drill within 90 days of the start of classes and stalking laws in the state will include messages on social media.
In Iowa, Income taxes are going down but sales tax is going up, still the state says most people should save about $300 a year.
And in Missouri, the state begins its trek toward a $12 an hour minimum wage by 2023, the new hourly minimum wage goes up to $8.60 an hour on January 1st in the "Show Me State".