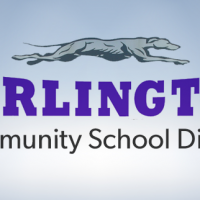 The Burlington School District says they're investigating remarks made by a teacher that were uncovered on a Youtube video.
In the video, an unnamed teacher at North Hill Elementary appears to be discussing choices and consequences with students, when he mentions shooting the student if he were to break into his home or machine shed, adding that he could hit him at 300 yards.
The Burlington School District posted a statement on their Facebook page on Sunday morning, saying they have launched an investigation and take situations like this seriously.
The video, which has now been removed from Youtube, was originally posted on December 12th. It appeared to have been filmed by another student in the classroom. There have been mixed reactions among the community, but several people have shown support for the teacher in comments to the initial news story.