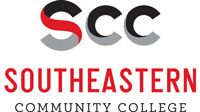 Great news for anyone looking at attending college here in Southeast Iowa — there's a lot of scholarships available to help out with the cost.
SCC's Marketing Communication Coordinator Meghan D'Souza says there are scholarships available for more people than you would think.
"There are a whole bunch of scholarships that we give," D'Souza says. "It's based on merit, need, program of study, or even the county you live in." D'Souza says there are scholarships available for all different types of students.
The SCC Foundation gives out around $400K in scholarships annually, and D'Souza encourages anyone interested to apply. She says there's a few steps to take to see if you qualify.
"They'll need to complete a FAFSA, we need that on file. The most recent transcript, if they went to high school, or if they started college somewhere [else] we'll need that," D'Souza said.
For help with the FAFSA, D'Souza says you can attend the FAFSA Ready Iowa program on February 26th at either the Burlington or Keokuk campus. For more information on scholarships or programs available check out SCCiowa.edu.