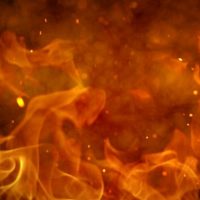 City officials in Keokuk are searching for a temporary home for operations after their city hall was ravaged by a fire on Tuesday.
Firefighters were called to the building in Keokuk's downtown around 7:30 on Tuesday, flames and smoke were apparently visible when they arrived. The fire was put down by around 9 PM.
City leaders say the building will not be usable for city staff, at least for the immediate future. City Administrator Cole O'Donnel talked to KHQA News, he said  staff will begin making plans to resume city functions this morning. He also says the city's computer servers were pulled from the charred building, which should enable them to resume operations when they find a temporary office.
Thursday's city council meeting is planned to go on as scheduled, a location still has to be found to host that meeting.