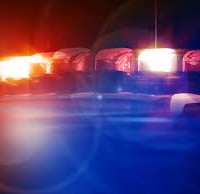 Three Muscatine men have been charged in connection with a disturbance and shooting early this week. Authorities say 19-year-old Michael Anthony Enriquez, 26-year-old Alvaro Escobar Jr., and 20-year-old Julio Cesar Menivar III each face willful injury and burglary charges in the case.
The Louisa County Sheriff's office was called to a rural Muscatine residence earlier this week to a report that several men with weapons were outside of a house. When they arrived they found one man with a gunshot and another with injuries. Both were taken to Muscatine Hospital where they were treated for their injuries and released.
Escobar is being held on a $150K cash-only bond, the other two men are being held on $100K cash-only bonds each.