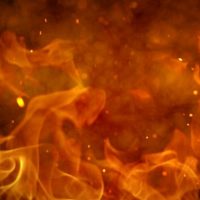 Firefighters from Keokuk and Montrose teamed up to put down a fire early Sunday morning.
Authorities say that firefighters were called to 2635 340th Street in Keokuk around 4 AM Sunday. The Montrose fire department was initially called and Keokuk firefighters responded on mutual aid.
Both the garage and house at the scene had to be extinguished. Authorities say it took around an hour to put out. There's no word on damage.