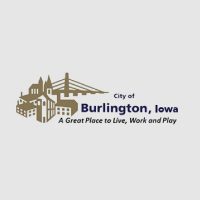 Burlington's annual spring clean-up will survive another year. The city council couldn't come to a consensus on any major changes to the program at Monday's work session.
Solid Waste Director Don Fitting proposed eliminating the program, he said staffing for the annual cleanup is becoming increasingly difficult.
"We have sufficient number of trucks… but we have to have people to drive them, man them, pick up material… and that is an issue," Fitting told council members during a Monday night presentation. He says the solid waste department hires additional help through temporary employment services, but finding reliable employees has been more challenging in recent years. He also said the trucks, which have been retrofitted with tipper arms, are no longer optimized manual garbage collection.
Council members bounced around a few ideas, including expanding the current program to include scheduled pick-ups or switching to a bulky item only program. Both options fell short of having enough support to move forward. They'll leave it as-is for this year and revisit the conversation in the future. Council members cited the immense public support for the clean-up as a reason they didn't want to support a major change.
No date has been announced for this year's clean-up.