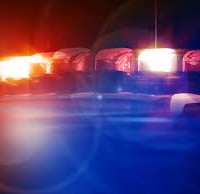 Des Moines police arrested a man that they say had stolen a car and was barking in a yard early on Friday morning.
According to a report from WHO-TV, the unidentified man had abandoned the stolen car and fled through backyards in an attempt to escape from officers. The man then stopped and barked in someone's front yard.
Police officers tased the man twice and released a K9 unit before taking him into custody on Friday morning. One officer sustained minor injuries during the altercation.
It's unclear what substances the man may have been on at the time, but medics were called to the scene.