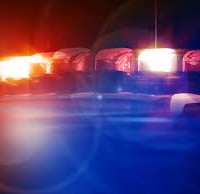 Surveillance footage led to charges being filed against a Burlington woman for her involvement in stealing and selling two trailers.
36-year-old Larisa Kriel has been charged with two counts of 2nd-degree theft. Authorities say Kriel and Keyst Heater took two trailers, repainted and then sold them.
The pair were caught on their own surveillance cameras repainting and cutting the wench off of one of the trailers. Photos of several stolen trailers were also found on Heater's cell phone.
Heater was charged with two counts of 2nd-degree theft in March after deputies found one of the trailers at a home south of Burlington and traced it back to him through several bills of sale.
Both could be looking at prison time if convicted. 2nd-degree theft is a class d felony punishable by up to 5-years in prison.