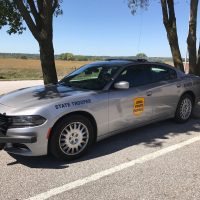 Three Burlington women died on Saturday when their car was hit by a train near Danville.
The Iowa State Patrol crash report identified the women as 29-year-old Amber Curry, 27-year-old Laura Burch, and 26-year-old Ann Smith. The report says Curry was driving the vehicle when she didn't yield to the train at a private, unprotected driveway crossing.
The vehicle was struck broadside and rolled into a nearby ditch. The Iowa State Patrol says the accident is still under investigation.