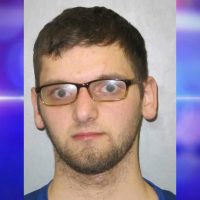 A 20-year-old Burlington man has been charged with sexually abusing a five-year-old child.
Burlington police arrested Skylar Andrews last week. Court records show that Andrews was caught inappropriately touching the child underneath a blanket. Neither were wearing pants, and according to the criminal complaint he was contemplating taking the incident further before he was caught.
Andrews has been charged with 2nd-degree sex abuse and is being held on $25K bond at the Des Moines County jail.