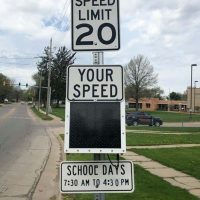 An elementary school student was hit by a car while crossing the street on Thursday.
Burlington school superintendent Pat Coen says the boy was hit, but not run over. He says the boy was conscious and taken to Great River Medical Center. No further information was available on the child's condition.
The incident reportedly happened near Sunnyside school, and the child wasn't in a designated crosswalk.
Burlington police posted on social media just this week urging drivers to be cautious as they passed area schools, as students are staying later in the afternoon to make up snow days. School speed zones were recently extended by an hour until 4:30 PM.