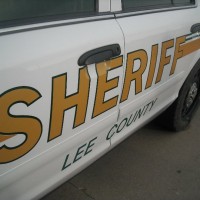 The Lee County Sheriff's office put out a warning that a suspicious person may be going door-to-door in the area.
A Facebook post on Thursday says the man is going door to door and offering to switch ADT security systems to another brand. The man was last seen driving a black SUV in the Clearview Heights area of Fort Madison.
Authorities say they want to talk to the man to make sure everything is on the up-and-up.
If you see the man, or have a similar encounter you are asked to contact the Lee County Sheriff's office.