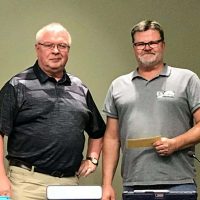 An open house will be held Friday for retiring West Burlington public works director Randy Fry.
An event posting on Facebook says they'll be holding the open house from 3-5 PM Friday at the public works building at 2000 Mount Pleasant Street.
The city says they want to celebrate and honor Fry's dedication and service to the people of West Burlington. Fry is leaving the position after 37 years serving the community.