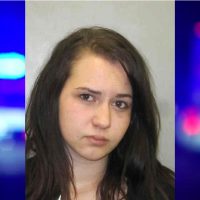 18 year old Kaylee Wilson, who is charged with second degree murder in the death of Mallery Doak, has waived her right to a jury trial.
According to the Hawkeye, Wilson's attorney , Scott Schroder, requested a bench trial instead of a jury trial on Friday. He cited many reasons for this decision but the main reason is the pretrial publicity and social media.
The Des Moines County Attorney Lisa Schaefer did not contest this and Judge Brown, who is presiding over this trial, granted the waiver.
The trial was set to start on Tuesday.  Due to the change, Judge Brown has decided to start the trial at 9:00 am on Wednesday, so as not to create scheduling conflicts for family or those testifying.