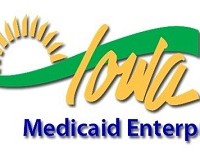 The recent court ruling in favor of the state's Medicaid program to cover gender reassignment surgery, has Republicans in the Senate trying to amend the Iowa Civil Rights Act and block all public funds from paying for sex re-assignment surgeries before the end of the 2019 Legislative year.
Senator Jake Chapman, republican from Adel, says he has heard from many Iowans who are telling him they feel like this is an elective and they do not feel it should be paid for by our tax dollars, that money should be reserved for other health care priorities.
Keenan Crow, a lobbyist for One Iowa, an L-G-B-T-Q advocacy group, says legislators are treating transgender Iowans as second-class citizens.
Senator Joe Bolkcom, a Democrat from Iowa City, says Republicans are attacking the medical and emotional health of transgender individuals.
The Senate is debating this issue now as it's included in a budget bill. The bill must also be debated and passed by the House before it could go to the governor for her review.