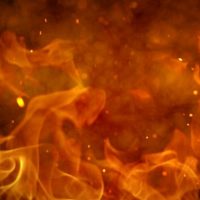 One person has died in an apartment fire in Keokuk.
Saturday night just before 9:00 p.m., firefighters in Keokuk were called to an apartment fire at 3rd and Concert.
Crews were notified while on the way to the fire that there was possibly someone stuck in the attic. After arriving, firefighters tried to gain access to the attic but were unable due to intense heat.
The cause of the fire remains under investigation.  KBUR will have updates as they become available.