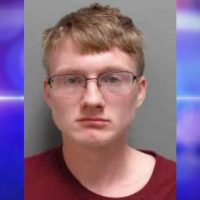 A Fort Madison man has pleaded not guilty to charges in connection with the death of a Keokuk teenager in a bicycle accident on April 1st.
Court records show that 18-year-old Jeremy Gillette was has entered a not guilty plea to homicide by vehicle charges. Prosecutors say Gillette was driving a car that 14-year-old Brandon Fitzgerald was holding onto while riding his bicycle on April 1st. The teenager fell off the bike, hit his head on the pavement and died.
Gillette is due back in court on August 5th for a pretrial conference. A jury trial is currently scheduled to begin on August 20th.