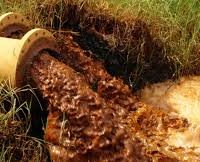 Sewage is being pumped into the river in Davenport with approval from the Department of Natural Resources.
The wastewater plant in Davenport has reached its capacity with the flooding and there have been surges in the main lines. According to a news release, city officials are trying to find another way to relieve the issues, but until they do, they have to pump the sewage into the river. Officials have stated that if they do not take this serious step, there will be serious backups throughout the Iowa Cities all along the river.
Officials are reminding everyone, do not play, walk or drive in flood waters.