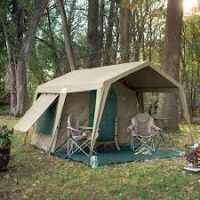 It's time to break out the tents, backpacks, sleeping bags and hiking boots as this is Camping Kick-off Weekend in Iowa's state parks.
About 10 years ago the traditional Kick-off was started as a way to get people excited about the camping season.
Mick Klemesrud is a spokesman for the Iowa Department of Natural Resources.
"Next year is the 100th anniversary of our state parks system so this year, we're taking the opportunity to use this weekend as a way to get people excited about maybe pitching in a bit with their state parks, doing some volunteer work," he made a suggestion that volunteers can help out by cleaning up the campground areas even if the State Park near you doesn't have anything planned.
The DNR has termed this years theme to be "The Year of the Volunteer". There are many activities going on in different area State Parks around Iowa. Due to the flooding or damage from the flooding, some parks are closed, so for a list of what the state parks in your area are doing for the kick-off or to see if they are open yet, you may visit www.iowadnr.gov/campingkickoff.