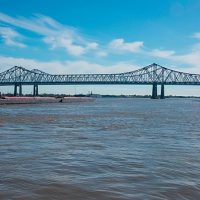 After a week of on-again off-again rain, the Mississippi River is continuing a steady fall and a second crest doesn't look likely.
The river level in Burlington is at just over 20-and-a-half feet and predicted to continue falling for the foreseeable future. Although the river is falling it does remain in major flood stage, which is 18-feet in Burlington.
River levels to the north are also falling, in the Quad Cities the Mississippi at Davenport is predicted to fall out of major flood stage by mid-next week, and in Clinton it's already down to moderate flood stage.