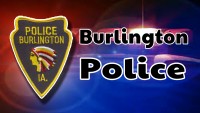 Burlington police are investigating the armed robbery of a pizza delivery driver on Wednesday.
Police say the driver was making a delivery on the 400 block of Franklin Street when they were approached by a black male with ear-length dreadlocks that was armed with a handgun. The man demanded the driver's cash and then fled the area on foot.
The delivery driver was not injured.
Burlington police are asking anyone with information on the incident to contact them at 753-8366 or Burlington area crime stoppers at 753-6835.