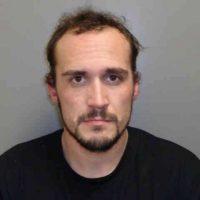 The Lee County Sheriff's office says a stolen vehicle may be related to a wanted man they've been searching for.
Sheriff Stacy Weber says deputies are searching for 32-year-old Skyler Stark, who's been involved in several pursuits with law enforcement recently. Stark is charged with robbery and first-degree burglary.
Stark's last known location was at 223rd Avenue and 320th street near Montrose early this morning. A vehicle was stolen from that area and authorities are asking people to be on the lookout for a white 1994 Cutlass Supreme with the license plate 815 YZT and an "Always Remember Scott Bryant" sticker.
Sheriff Weber says anyone harboring Stark will be charged to the fullest extent of the law, he's asking anyone with information on the man's location to contact the Lee County Sheriff's Department.