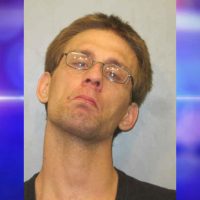 A Burlington man has been jailed after an investigation into a relationship between him and an underage girl.
33-year-old Shawn William Dickenson has been charged with five counts of third-degree sex abuse.
Through the investigation, the police have obtained several Facebook conversations between Dickenson and the juvenile girl allegedly referencing the difference in their ages.
The juvenile was taken to the Child Protection Center and had a forensic interview done where she confirmed the allegations to the interviewer.
According to court documents, Dickenson allegedly admitted to dating the under-aged girl from December of 2018 until April of 2019, saying he had physical relations six to seven times.
He's being held in the Des Moines County jail on $10K pending an appearance in court.