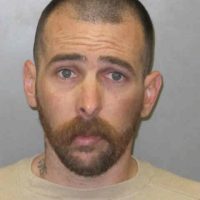 A Burlington man was arrested Friday, May 10th, on a warrant for alleged sexual abuse of a juvenile family member.
32 year old James Peterson is being held in the Des Moines County Jail without bond after being charged with 3rd Degree Sexual Abuse of a 12 to 13 year old.
According to court documents, the victim states that she was trying to sleep and Peterson touched her and did inappropriate things to her while she pretended to be asleep.
Peterson has denied any kind of sexual contact between himself and and the victim and is refusing a polygraph examination.
He is scheduled for a preliminary hearing on 5/20/2019.