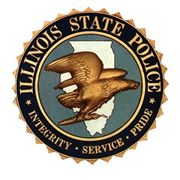 Four people have been arrested by the District 14 Troopers in Macomb Illinois in connections with a fatal crash on May 5, 2019.
The Warren County State's Attorney's Office obtained arrest warrants for 32 year old Craig Sloan from Avon, Illinois; 33 Clinton Jones from Bushnell, Illinois; 23 year old Kristyn Ford of Avon, Illinois and 25 year old Santana Duckwiler of Bushnell, Illinois.
According to a press release from the Illinois State Police, on May 9, 2019 Troopers served the warrants and arrested all four subjects.
Sloan is being charged with Reckless Homicide, Aggravated Driving Under the Influence of Alcohol, and Failure to Report an Accident Involving Persona Injury or Death. Jones, Ford, and Duckwiler are all being charged with Obstruction of Justice.