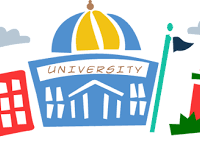 Two free years of higher education is what a member of the Linn County Board of Supervisors is seeking. Supervisor Stacy Walker recently announced plans in his 2019 State of the County address for a new program that would guarantee at least two years of free higher education for students who may not be able to afford it.
Walker said the program is still in the very early stages, and there aren't many details about it right now. They are in the process of talking with education experts, community leaders, and companies in the private sector.
Walker went on to say "There is an economic incentive for training young people in the skills and fields that you will need for the future."  He said he would like to achieve this without using taxes but he is "fully prepared to consider what kind of responsibility our government has to grow our economy by helping to train our future employers."
Walker said the goal is to get the program up and running within the next three to five years, but he added that there's the possibility it could be implemented even earlier than that.