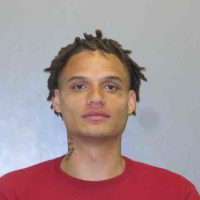 On Wednesday at 5:37 in the evening, the Burlington Police Department arrested 21 year old Quincy Porter.  Porter was pulled over for speeding, when the officers approached the truck, they smelled marijuana.
According to court documents, Porter admitted to having marijuana and handed them a small plastic baggie with 6.7 grams of marijuana.
Porter was detained and as the officers went to search the car, Porter admitted that he had a firearm in the vehicle.  Officers located a 9 MM pistol with 6 rounds in the magazine.  Porter advised officers that he does have a permit to purchase a weapon but did not have it with him and that he does not have a permit to carry.
Porter was arrested and charged with carrying weapons, possession of marijuana and speeding.  He was taken to the Des Moines County Jail where is was released on $2,000.00 bond.