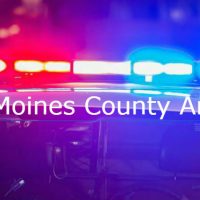 Two teens have been arrested after an investigation by the Des Moines County Sheriff's office into burglaries in the Yarmouth area dating back to May 1st.
19-year-old Brentin Pallister of Wapello and 19-year-old Weston Hartman of rural Yarmouth. Pallister and Hartman were both charged with Theft in the 2nd degree and two counts of Burglary in the 3rd degree.
The Des Moines County Sheriff's office reports the arrest of 35 year old Adam Miller and 28 year old John Kephart both from Burlington after an investigation into an attempted burglary on May 15th.
According the Sheriff's Department, deputies spotted a suspect vehicle on highway and initiated a traffic stop.  Using evidence found at the scene and in the vehicle, they took the suspects into custody.  Both are charged with attempted burglary, possession of burglary tools and trespass.