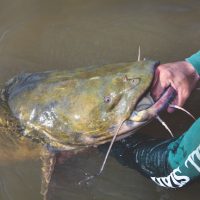 Free fishing in Iowa this weekend, June 7th through June 9th.
According to Joe Larschied, the Fisheries Bureau Chief with the Iowa's Department of Natural Resources, this family event is a tradition in Iowa meant for parents and grandparents to teach the next generation the time-honored skill.
The free fishing weekend is always the first full weekend in June and this year will be no exception.
Larschied said "There's a whole lot of events, I recommend people go to our website, IowaDNR.gov/fishing, and look for all the free fishing events in your area. A lot of the county boards, fishing organizations and various clubs and the Iowa DNR are sponsoring events across the state."
Larschied points out that all the fishing rules do apply so if you are not familiar with the regulations for the lake or river that you're fishing, the handbook is posted online for your review.