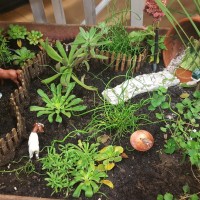 The University of Illinois Extension Knox County Master Gardeners are hosting a Garden Walk on June 15th from 10 a.m. to 2 p.m.
The event is free and there will be four sites: Carl Sandburg State Historic Site, 313 E 3rd St in Galseburg; Carl Sandburg Community College Garden, 2400 Tom L Wilson Blvd in Galesburg; Knox County Fairgrounds, 1328 Henderson Rd in Knoxville; and Knox County Nursing Home, 800 N Market St in Knoxville.
Each site has different, fun and educational activities set up for the entire family.
Door prizes will be awarded at each site, visitors can enter the drawing at each site.  The drawings will take place after the event, winners will be notified by email.