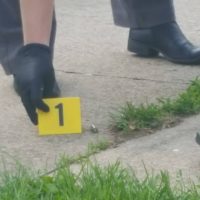 Shots rang out in the early hours of Saturday morning in Burlington.
Lieutenant Klein of the Burlington Police Department said the Police received two calls about the sound of gun shots.  The first call was taken at 4:44 AM.  The caller heard gunshots in the 300 block of South Marshall. The second call was at 4:53 AM.  This caller heard gunshots in the 2800 block of Flint Hills Dr.
Lieutenant Klein stated that officers responded to both areas, found evidence of a shooting and the case has been turned over to Criminal Investigations Division.  Lieutenant Klein did not indicate if the shootings were related.
As of now, no injuries have been reported and we will update as information becomes available.