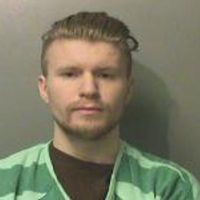 The United States Attorney announced on June 5, 2019, that 23 year old Kacey Alyn Duall Bruse, was sentenced to 70 months in prison to be followed by a term of supervised release of six years for Possession of Child Pornography. Bruse was also ordered to pay $3,000 to each victim seeking restitution.
The investigation began in June 2017, when an undercover Urbandale Police Officer downloaded images of child pornography from an IP address, later identified as being used by Bruse.  Bruse was making the files available for download via a peer-to-peer file sharing program.
Later in June 2017, police executed a search warrant at Bruse's Urbandale residence, seizing computer equipment belonging to Bruse that stored depictions of child
pornography.  The investigation showed Bruse downloaded child pornography from the internet from about March 13, 2014 to June 21, 2017.
This case was investigated by the Urbandale Police Department, Federal Bureau of Investigation Child Exploitation Task Force, and Iowa Division of Criminal Investigation's Internet Crimes Against Children Task Force.