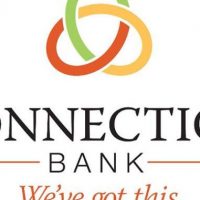 Since a fire destroyed the Keokuk City Hall building on Blondeau Street back in February, the City has been searching for a property to call home.
Thursday at Keokuk City Council meeting which was held at Torrance Preschool, Connections Bank and Insurance President and CEO Matt Morris told the council that the bank wanted to donate it's two Keokuk Main Street properties, 501 and 515 Main Street, for the new City Hall totally free of charge.
Morris went on to explain the bank would like to have the insurance and banking divisions, which are currently in the two properties, under one roof.
Connections bank is currently looking into an undeveloped property in the 2100 block of Main Street. If the bank is able to proceed with this property, they hope to have construction complete and be in the new building by next spring.
The City Council unanimously voted to move forward with negations about transferring the building. If all goes through, once the bank is set up and operational in its new location, it will take the City approximately 3 to 6 months to get relocated and fully operational.