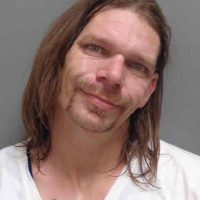 The Lee County Narcotics Task Force arrested 34 year old Derek Alexander Westwater of Keokuk on June 7th.
According to a news release from the task force, Westwater was arrested at South Lee County Probation and Parole Office on felony drug charges.  He has been charged with two counts of delivery of more than five grams of methamphetamine, class B felonies with enhancements for the sale being within 1000 feet of a park, second or subsequent offense.
The Lee County Attorney's Office, Lee County Sheriff's Office, Iowa Division of Narcotics Enforcement, Probation and Parole Office and the Keokuk Police Department all assisted the Lee county Narcotics Task Force in an investigation into allegations that Westwater was involved in the distribution of illegal drugs in the Lee County area.