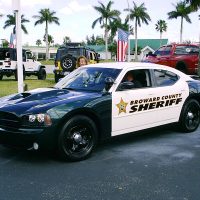 FORT LAUDERDALE, Fla. (AP) — The Commission for Florida Law Enforcement Accreditation voted 13-0 last week not to renew the Broward Sheriff's Office's accreditation.
They cited the agency's handling of last year's Parkland shooting and a 2017 shooting at Fort Lauderdale-Hollywood International Airport as reasons for the decision.
Broward County's former sheriff, Scott Israel, was suspended by the governor earlier this year.
Republican Governor Ron DeSantis has accused Israel of incompetence and neglect of duty for failing to properly train his deputies for an active shooter situation.
Israel is appealing the decision.
Israel's lawyer says DeSantis' decision to suspend the sheriff was politically motivated.