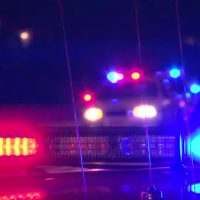 Henry County, Ia (The Hawk Eye)-  A Johnson County man was arrested Wednesday in relation to a burglary that happened in September in Henry County.
The Hawk Eye reports that 40-year-old Timothy Edward Gene Watson of North Liberty was arrested for first-degree robbery charges in relation to a home burglary that occurred on Sept. 26 on the 1900 grid of 170th street near Mount Pleasant.
He also is charged with second-degree theft, displaying a dangerous weapon while interfering with official acts, and assault against an employee in a certain profession while displaying a dangerous weapon. Watson faces a possibility of up to five years for each offense and a fine of up to $7,500 on each count.
On Sept. 28, the Henry County Sheriff's office received a report of a suspicious car parked outside a home in the 1900 grid of 170th Street at about 10:40 p.m. Officers located three people inside, who subsequently ran away.
Police were able to arrest Travis Guinard and Anna Tampio, both of Burlington, the day after the incident. However, officers did not arrest Watson until Wednesday.
Guinard and Tampio were charged with second-degree burglary, interfering with official acts and assault on an officer.