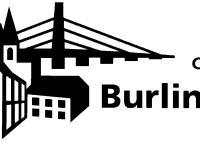 Burlington, Ia-  Despite a last-minute change in venue the second city open forum on crime saw just as good a turnout as the first.  With dozens of citizens, city officials, and others coming together to discuss what they can do to help combat violent crime in the city.
After a brief discussion and video presentation, the crowd split into smaller groups to discuss different aspects of action they can take against community violence and crime, such as working with schools, mental health research, poverty reduction, and neighborhood watch programs.
The groups then came together and presented the results of their discussions.  At the end of the night, the crowd was urged to get in touch with their congressmen and others who could help combat these crimes on a federal level.  The next open forum is scheduled for November 7th.