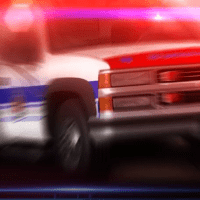 Burlington, Ia-  On Thursday, November 21 at approximately 11:50 p.m. the Burlington Police Department responded to 205 North Gunnison Street regarding an individual who had sustained a stab wound during a domestic disturbance and was later pronounced deceased at Great River Medical Center in West Burlington.
The decedent has been identified as being 28-year-old Kelvin Eddie Norwood, with a last known address of Minneapolis, Minnesota.
The facts and circumstances surrounding the death are being investigated by the Burlington Police Department's Criminal Investigations Division.
An autopsy will be performed at the Iowa Office of the State Medical Examiner in Ankeny. The investigation is still on-going.