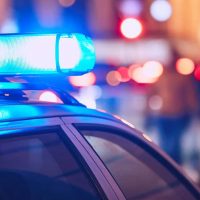 Burlington, Ia- The Iowa Attorney General's Office has cleared two Des Moines County Sheriff's deputies who shot at a Burlington man Nov. 7 of any wrongdoing.
Special Assistant Attorney General Scott Brown wrote in a report. "The actions of both Sgt. Kevin Glendenning and Deputy Dilan Beaird were entirely legally justified,"
On Nov. 7, Glendenning and Beaird shot at 18-year-old Stone Graham after Graham allegedly fired at them.
According to the report, Graham fired at Glendenning after he had ordered Graham to drop his weapon. Glendenning was not injured, but the report says he was knocked down due to the blast of the shotgun.
Brown said his decision was based on the account of officers involved in the incident and did not review dashcam footage, or determine whether Beaird or Glendenning were wearing bodycams.
Graham has been charged with the attempted murder of a peace officer in relation to the incident.  His first court appearance for an arraignment is set for December 16th.
This incident was the second officer-involved shooting in two months.  The first incident taking place on September 11th, which involved Glendenning as well as two Burlington Police Officers.