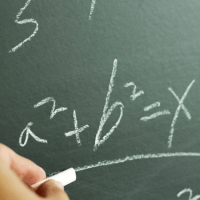 Macomb, Il (WGEM)-  Teachers in the Macomb School District are excited as plans move along to build a new middle school.
A new detailed floor plan has been released, meaning the school district is one step closer to alleviating an overcrowding problem they said they've been dealing with for more than 20 years.
School officials said all three schools in the district have been overcrowded for more than 25 years now.
That's why the district is moving quickly to put all the plans in place to build a brand new 73 thousand square foot facility on the lot across from the current school. Now, they are adding details to those plans.
Superintendent Patrick Twomey said the new school will have new science labs, more gym space, and smaller class sizes.
He said this new school will alleviate crowding throughout the entire district.
Teachers said the new space will open up all sorts of opportunities for them and their students, including dual credit classes.
Officials say they're hoping to break ground on the new middle school in the fall.
Twomey said they are paying for the $19 million project with the one-cent sales tax. He said they plan to bond about $9 million of it and are hoping to receive a match grant from the state.
He said they hope to complete the project by 2022.