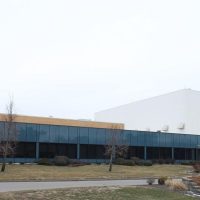 Fort Madison, Ia (Daily Democrat)- The Lee County Conagra Brands facility announced today that they are expanding their facilities, investing $31,900,000 and adding approximately 91 jobs. The Lee County facility currently employs approximately 450 individuals.
The Fort Madison Daily Democrat reports that to help facilitate this expansion and creation of jobs, the Iowa Economic Development Authority (IEDA) board has awarded Conagra $1.2 million over five years as part of the High-Quality Jobs tax credit program. In order to qualify for this program, the jobs must pay a minimum of $17.09 per hour at the beginning of the project and at least $20.51 once the project is completed.
The project will bring the production of canned beans to the Fort Madison facility. The expansion involves a significant investment of machinery and equipment however they do not plan to expand the physical footprint of the building. Equipment installation is scheduled to begin at the end of July.
The plant has been part of the community since 1972 when it was opened by the Dial Corporation.