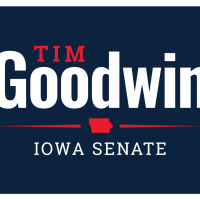 Burlington, Ia – Tim Goodwin announced today he will be seeking the Republican nomination in Iowa Senate District 44. This district includes Des Moines County, Louisa County and western Muscatine County.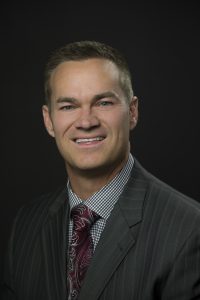 "As a former educator I know the importance of good schools and the role they play in maintaining strong communities," said Goodwin. "My years of experience in private business taught me the value of pro-growth economic policies to reward work and investment, expand career opportunities, and raise wages for workers in southeast Iowa. Iowa can do more to lower the tax burden on working families and I will work to lower that burden."
Goodwin was raised in the Danville and Burlington area.  He graduated from Burlington High School and attended the University of Iowa on a baseball scholarship.  He earned his Bachelor's Degree in Physical Education as well as his Master's Degree in Sport Management from Western Illinois University.  Goodwin started his professional career in the NBA working in community relations with the Boston Celtics and New York Knicks.
After working in professional basketball Goodwin pursued a career in education. He was a teacher and coach for five years before becoming a high school administrator for 10 years in several different southeast Iowa school districts. After spending 15 years in education he worked in the private sector as the Director of Administration for WW Transport, Inc. a locally owned trucking company in West Burlington. Goodwin is now self-employed.
Goodwin is also a former board member for the Burlington Area Crime Stoppers. He is also a member of the Burlington YMCA.
Goodwin and his wife, Tina, belong to the First United Methodist Church in Burlington. Together they have three children.  Tina's daughter, Natalie, is a sophomore at the University of Iowa. Her son, Nate, is a sophomore at Burlington High School and Tim's daughter, Carly, is in eighth grade.