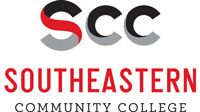 West Burlington, Ia-  Southeastern Community College has decided to stay with online classes in place of face to face classes in the face of the growing COVID-19 pandemic.
In a press release Monday, SCC announced that it would continue to limit on-campus activity for the duration of the spring semester.
Face to face credit classes will remain online until further notice, same for hybrid classes.  Lab, clinical, and internship students are advised to stay in contact with instructors on the status of their sites' policy on students and visitors.
Also, non-credit, or continuing education, classes will be canceled or postponed until further notice.
The School also announced that Effective Tuesday, March 24th, all campus sites will be closed to the general public, and that campus entry will be restricted to current students and staff.
Operational campus hours will be 8:00 a.m. to 4:30 p.m.
West Burlington:

Buildings 100-500 will enter via Welcome Center Health Professions Center & Hall of Sciences will enter via HPC southeast entry (under big SCC letters) Buildings 600-700 will enter via E-31 (North door)

Keokuk

Buildings 100-500 will enter via 200 entry (library) Industrial Technology Training Center via west doors (next to footbridge) CBIZ will be open M-F 8:00 a.m. to 4:30 p.m.

Mt. Pleasant Center will be open M-F 8:00 a.m. to 4:30 p.m.