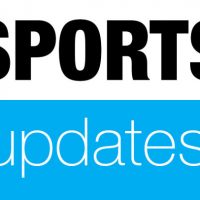 Notre Dame defeated Danville 93-59 in an SEI Superconference game last night.
In other area basketball scores it was:
Wapello 80, Highland 52
New London 59, Holy Trinity 40
Mediapolis 40, Winfield Mount-Union 37
Central Lee 55, Van Buren 54
Mt. Pleasant 45, Benton 39
The Fort Madison Bloodhounds took the Burlington Greyhounds for a ride at a dual meet Thursday. Fort Madison got the win 60-18. 220-pound Greyhound Mason Hartman was however, able to score his 100th pinfall victor in an 11-second match with Danen Settles.
In prep wrestling Mount Pleasant lost two duals to Muscatine (48-28) and North Scott (69-6). Nate Wallace won two matches during the duals.
A former major-leaguer will be serving as a manager for the Burlington Bees this season. The Hawk Eye reports that former California Angel Jack Howell join Burlington's minor league franchise for 2018. He played 11 seasons in the majors with three teams.
New England Patriots tight end Rob Gronkowski has been approved to play in Sunday's game against the Philadelphia Eagles after being cleared from the concussion protocol. Gronkowski participated fully in practice Thursday and said he's ready to go, adding that he never doubted he'd be able to play. He had been sidelined since taking a helmet-to-helmet hit during the AFC championship game.
Around the area tonight in high school basketball (Girls & Boys):
Burlington at Clinton
Keokuk at Fairfield
Washington at Fort Madison