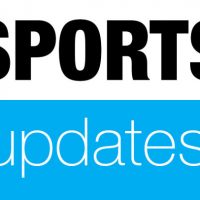 Sports for 2/06:
The Washington Wizards have padded their lead in the NBA's Southeast Division.
All-Star guard Bradley Beal scored 21 points and Kelly Oubre Jr. had 15 in the Wizards' fifth consecutive win, 111-102 at Indiana. The loss drops the Pacers into third in the NBA's Central Division, two games behind the first-place Cavaliers.
Washington leads its division by 2 ½ games after the second-place Heat dropped a 111-109 decision to visiting Orlando. The Heat have dropped four straight.
An estimated 103.4 million people watched the Philadelphia Eagles beat the New England Patriots in the Super Bowl, the smallest audience for television's biggest yearly event since 2009.
The Nielsen company says viewership was down from last year's audience of 111.3 million. The all-time record for Super Bowl viewing was 114.4 million for the Seattle-New England game in 2015.
The NFL's viewership has been down all season
The West Central varsity girls basketball team lost to Unity 63-38 yesterday.
Tonight in high school basketball:
Holy Trinity at Notre Dame
Burlington at Muscatine
Cardinal at West Burlington
Central Lee at WACO
Danville at Van Buren
Keokuk at Centerville
Mediapolis at Iowa Mennonite
New London at Highland
Wapello at Columbus Junction
Lone Tree at Winfield Mount Union
Fort Madison at Davis County
Illini West at Central
West Central at ROWVA