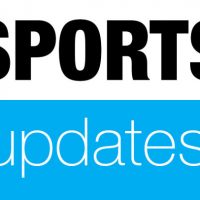 The fourth-ranked Michigan State Spartans rallied past Iowa 96-93 for its seventh straight win Tuesday night — and if they can beat No. 3 Purdue on Saturday, their hopes for a Big Ten title will remain intact.
In high school basketball:
The Notre Dame Nikes pushed past Holy Trinity to claim the Southeast Iowa Superconference South Division Championship in a 57-42 victory.
In other area games:
The Burlington Grayhounds boys fell to Muscatine 74-56. The girls lost by only one point 38-37.
Iowa Mennonite 64, Mediapolis 38
New London 79, Highland 71
Wapello 71, Columbus 37
West Burlington 74, Cardinal 28
Lone Tree 59, Winfield-Mt. Union 39
Central Lee 54, WACO 42
Louisa Muscatine 50, Pekin 36
Fort Madison plays Davis County tonight in a make-up game from last night.
In West Central Illinois:
Illini West 59, Central 42
Rushville-Industry 55, West Prairie 39
West Hancock 61, United 35
Around the state tonight:
Iowa Wesleyan is at Westminster College.
Iowa State at Texas Tech, which can be heard on Fox Sports 104.5 and 1360.