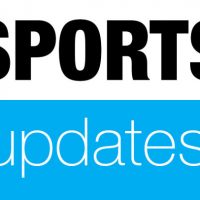 No. 7 rated Texas Tech shut down Iowa State with a 76-58 loss Wednesday night.
Texas Tech is the first Big 12 team to reach 20 wins overall and is tied with No. 10 Kansas atop the conference standings.
Locally, the Fort Madison Bloodhound boys defeated Davis County79-43 in a make-up game from Tuesday.
In West Central Illinois Girls Basketball:
West Hancock 38, Illini West 33
Monmouth-Roseville 32, Sherrard 36
The nation's No. 1 and No. 3 men's basketball teams were beaten at home on Wednesday.
St. John's has followed Saturday's 81-77 win over previously No. 4 Duke by stunning top-ranked Villanova, 79-75 at Philadelphia.
Third-ranked Purdue saw its 19-game winning streak come to an end. Keita Bates-Diop scored 18 points, including the decisive putback with 2.8 seconds left, to give No. 14 Ohio State a 64-63 upset of the Boilermakers at West Lafayette.
Philadelphia is gearing up for its first-ever Super Bowl parade. Universities, schools and city offices will be closed and mass transit shifted to serve the needs of parade-going Eagles fans. Museums, city courts, and even the Philadelphia Zoo will also be closed as the city focuses on Thursday's celebrations. Visitors, however, will still be able to visit Independence Hall and the Liberty Bell.
In the area tonight in boys basketball:
Pekin at West Burlington
Canton at Keokuk
Danville at Van Buren
In girls basketball Class 1A Regional First-Round Tournament games:
New London at Winfield-Mt. Union
Notre Dame at Holy Trinity
And in a Class 1A Regional Final at Hamilton West Hancock plays Sherrard.