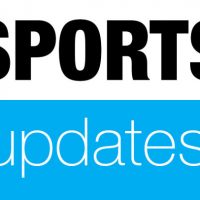 Scores from around the area yesterday:
Pekin 55, West Burlington 46
Van Buren 67, Danville 76
Canton 67, Keokuk 49
In girls basketball last night:
Holy Trinity shut down the Notre Dame girls hopes for a postseason tournament championship with a 49-16 first-round win over the Nikes.
New London 27, Winfield Mt. Union 51
Philadelphia is cleaning up the streets one day after hundreds of thousands celebrated the Eagles' Super Bowl victory with a parade. Until Sunday's 41-33 victory over the favored New England Patriots, the Eagles remained the only team in their division without a Super Bowl title.
In an extraordinary show of unexpected unity, North and South Korea sat side by side Friday night under exploding fireworks that represented peace, not destruction, as the 2018 Winter Olympics opened on a Korean Peninsula riven by generations of anger and suspicion.
Cavaliers fans will have to buy programs to identify the overhauled team. About half the roster was turned over before today's NBA trade deadline, with guards Isaiah Thomas, Dwyane (dwayn) Wade and Derrick Rose among six players and two draft picks dealt by the Cavs.
Around the area tonight:
Burlington at Davenport Central
Fairfield at Fort Madison
Mount Pleasant at Washington
West Central at Annawan
In West Central Illinois:
Busnell-Prairie City at Illini West
Southeastern at West Hancock