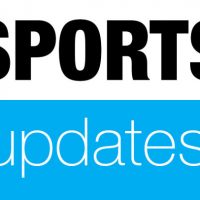 The United States has come away with a bronze medal in team figure skating during Day 3 of the Winter Games. The Americans led Italy by four points heading into the ice dancing finale. The Italian dancers did not score well enough to win, turning the performance by Maia and Alex Shibutani into an exhibition.
There's a new leader in the NBA's Eastern Conference after the revamped Cleveland Cavaliers knocked the Boston Celtics out of the top spot. LeBron James delivered 24 points, 10 assists and eight rebounds as the Cavs crushed the Celtics, 121-99 in Boston. James overcame an early leg injury to score 13 points in the second quarter, eight coming in a 13-2 run that put Cleveland ahead by 10.
Virginia is the first overall seed in preliminary NCAA Tournament rankings, with Villanova, Xavier and Purdue earning the other top seeds. The Cavaliers are ranked second in the AP poll and are currently slotted as the South Region's top seed in rankings released by the NCAA on Sunday. Villanova is No. 1 in the East, Xavier tops the Midwest Region and Purdue heads the West Region.
Boys basketball in the area tonight:
Winfield-Mount Union at Holy Trinity in a Class 1A Regional first round tournament game.
in Class 2A Regional quarterfinals:
Louisa Muscatine vs. Durant at Tipton
Mediapolis vs. Van Buren at Central Lee
Columbus at Central Lee